Welcome to Staines Riverside by Charles Hope! These are modern, convenient apartments for business or leisure. Spacious, well-equipped, close to amenities and transport.
Staines Riverside by Charles Hope
Staines Riverside PDF
Staines Riverside
Welcome to Staines Riverside by Charles Hope!
Discover a modern and conveniently located apartment that offers a comfortable and hassle-free stay in Staines-Upon-Thames. Whether you're visiting for business or leisure, these apartments provide the home-away-from-home experience.
Our Staines serviced apartments feature spacious and well-appointed interiors with contemporary decor. The open-plan living areas include a cosy lounge and dining space, perfect for relaxation. The well-equipped kitchens boast modern appliances, making meal preparation a breeze.
Enjoy the bright, airy bedrooms with comfortable beds and ample storage space, whilst the clean and modern bathrooms provide a refreshing shower experience.
Stay connected with complimentary Wi-Fi access and unwind with the flat-screen TV offering a wide range of channels. An on-site bike store is available for secure and convenient storage for those with bicycles. Additionally, opposite the apartment, there is a pay and display car park, providing easy parking for guests.
Our Staines apartments are ideally situated close to the city centre, surrounded by local amenities, restaurants, cafes, and shops. The picturesque River Thames is just a short walk away, offering a serene environment for leisurely strolls or dog walks. Excellent transport links, including Staines Railway Station, ensure easy access to surrounding areas, including Reading, Richmond and Twickenham, as well as London city centre straight into Waterloo train station.
Serviced apartments in Staines, located at:
20 Bridge Street, Staines TW18 4TW
---
Apartments
Search dates to view multiple rates and availability
Facilities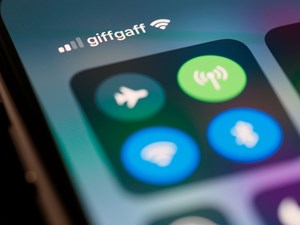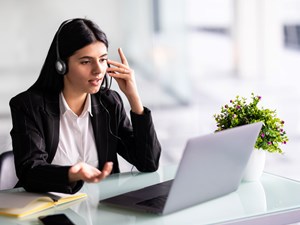 Amenities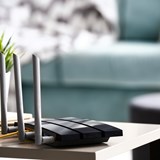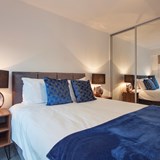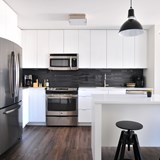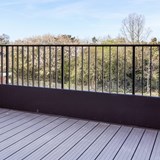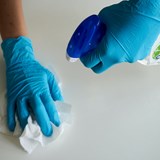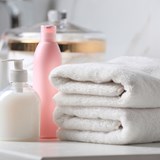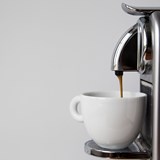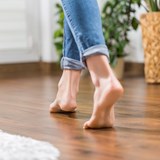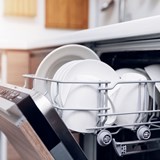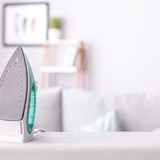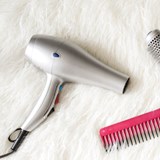 Distances
Coffee Shops
Hobb's Café
0.2 km | 0.1 m | 2 min walk
---
Eggham On Toast
0.3 km | 0.2 m | 5 min walk
---
Caffe Nero
0.3 km | 0.2 m | 5 min walk
---
Restaurants
Nandos
0.3 km | 0.2 m | 5 min walk
---
Slug & Lettuce
0.2 km | 0.1 m | 2 min walk
---
Sushi Nara
0.3 km | 0.2 m | 4 min walk
---
Shopping
Two Rivers Shopping Centre
0.3 km | 0.2 m | 5 min walk
---
Elmsleigh Shopping Centre
0.6 km | 0.4 m | 9 min walk
---
Public Transport
Staines Bus Station
0.6 km | 0.4 m | 9 min walk
---
Staines Train Station
1.1 km | 0.7 m | 15 min walk
---