Achieving Sustainability
The serviced apartment industry is one of the fastest-growing segments of the hospitality industry, and sustainability is becoming an increasingly important consideration for businesses in this sector. As travellers become more aware of their trips' environmental impact, they seek sustainable travel options and expect the industry to do more to reduce its footprint.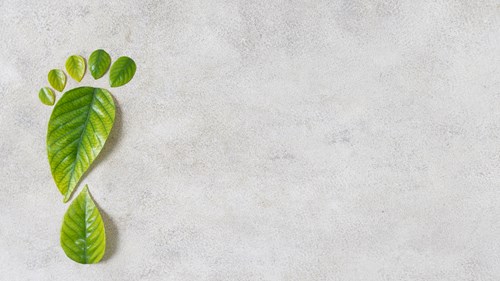 At Charles Hope Apartments, we aim to promote sustainability by adopting practices such as;
Energy efficiency 
We use energy-efficient lighting fixtures like LED bulbs instead of traditional incandescent bulbs. LED bulbs use up to 75% less Energy and last much longer than conventional bulbs. We also use energy-efficient appliances like refrigerators, dishwashers, and washing machines in the apartments, which can significantly save utility bills. And our solar panels generate electricity and power our buildings and air source heat pumps. This offsets the energy consumption of the apartments and reduces our carbon footprint.
Reducing our Waste 
We partner with Suze, who manages our waste recycling and recovery. We also use biodegradable coffee pods, reusable tea bags and Encourage Reusable Products. This lowers our carbon footprint and reduces the number of single-use products and packaging in the trash.
And sourcing locally 
Supporting the local community is vital at Charles Hope as we aim to build strong connections with local businesses and residents. Therefore, we source cleaning and maintenance supplies from local suppliers. This helps reduce the carbon footprint associated with transportation and supports local businesses. 
We also source services from local businesses, such as maintenance, repairs, and landscaping, to support community development.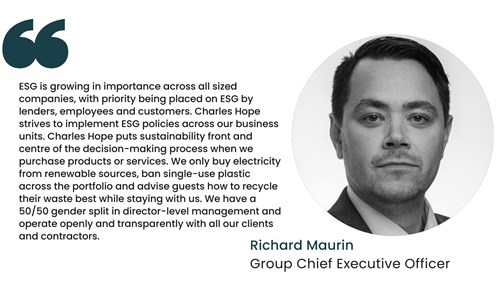 Sustainability is critical for the travel industry's long-term viability and the planet's and its inhabitants' well-being. We can all positively impact the environment by taking small steps towards a more sustainable lifestyle. Let's work together to promote sustainability in the serviced apartments sector!