What is a Serviced Apartment
Serviced apartments are fully furnished and equipped rental apartments that provide hotel-style services and amenities, including housekeeping, security, and often a 24-hour reception. They are a popular alternative to traditional hotels and are particularly well-suited to travellers seeking more space, privacy, and flexibility during their stay.
The benefits of serviced apartments include:
Space and privacy: Serviced apartments typically offer more space and privacy than a traditional hotel room, making them ideal for families, groups, or travellers staying for an extended period.
Home-like amenities: Serviced apartments come equipped with a full kitchen, lounge area, and other home-like amenities, allowing travellers to feel more at home during their stay.
Cost-effectiveness: Serviced apartments are often more cost-effective than traditional hotels, especially for travellers staying for an extended period, as they provide the opportunity to save money on meals.
Location: Serviced apartments are often located in popular city centres, providing travellers with easy access to local attractions, restaurants, and shops.
Flexibility: Serviced apartments offer a high degree of flexibility, allowing travellers to choose the length of their stay and the level of services they require.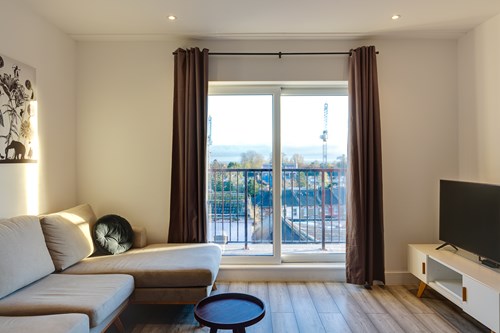 When booking a serviced apartment, it's essential to consider the location, the level of services offered, and the cost to find the best option to suit your needs and budget.
Explore our locations here.