Our Serviced Apartment in Brentford Receives Silver Eco-Smart Status
We are thrilled to announce that Greengage has awarded our serviced apartment in Brentford the Silver Eco-Smart status. This recognition highlights our commitment to sustainability and environmental responsibility. With this achievement, we take a significant step towards creating a greener future while providing our guests an exceptional eco-friendly accommodation experience.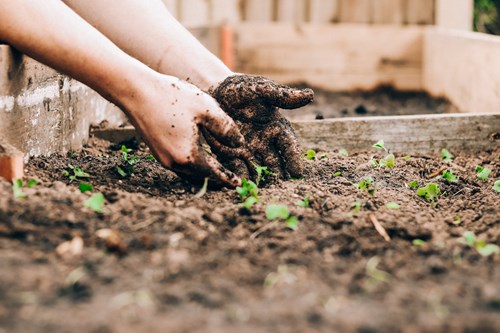 Sustainable Practices: 
Our journey towards eco-consciousness began with a thorough evaluation of our practices and a determination to minimise our carbon footprint. From energy efficiency to waste management, we implemented a range of sustainable initiatives. Here are some key areas in which we have made significant progress:
Energy Efficiency: 
Our serviced apartment utilises energy-efficient appliances and LED lighting. These measures have reduced our energy usage and lowered our greenhouse gas emissions.
Water Conservation: 
We have installed low-flow faucets, showerheads, and toilets to minimise water usage without compromising comfort. Additionally, we actively promote water-saving practices among our guests, encouraging them to participate in conserving this precious resource.
Waste Management: 
Recycling and waste reduction are integral to our eco-smart efforts. We have implemented a comprehensive recycling program within our premises and provide clear instructions to our guests on segregating recyclables. Furthermore, we strive to minimise single-use plastics and encourage the use of sustainable alternatives.
Green Cleaning: 
We prioritise eco-friendly cleaning practices by using non-toxic, biodegradable cleaning products. This ensures a safe and healthy environment for both our guests and the planet.
Local Partnerships: 
We actively collaborate with local suppliers who share our sustainability values. By sourcing locally produced goods and services, we reduce transportation-related emissions and support the local economy.
Benefits for Guests: 
Our commitment to sustainability not only benefits the environment but also enhances the experience of our guests. 
"Being awarded Eco-Smart is exciting and drives us as a unit to continue making our impact within our portfolio of accommodation and services. Moving forward, we are constantly improving our status and footprint. We would also like to thank all partners and suppliers for their impact and the Charles Hope Apartments Sustainability Committee for all the hard work, which will continue! This is only but a stepping stone to the difference we intend to make through our guest experience, supplier sourcing and community work." Angelo Van Reenen, Head of Sustainability and Social Governance at Charles Hope.
Achieving Silver Eco-Smart status for our serviced apartment in Brentford is a significant milestone in our sustainability journey. By adopting eco-friendly practices, we aim to reduce our environmental impact and inspire positive change. Responsible tourism and sustainable hospitality go hand in hand, and we are proud to provide an exceptional accommodation experience while prioritising the well-being of our planet.