Explore Birmingham and Find the Perfect Travel Experience
Perched in the heart of England is Birmingham, the largest city outside of London. Birmingham is a vibrant and diverse city famous for its rich history, modern culture, and stunning architecture. Whether you're a resident or a visitor, there's always something new and exciting to explore in Birmingham.
From the iconic Bullring shopping centre to the stunning Library of Birmingham, there's something for everyone in this bustling city. Birmingham also has a thriving food scene, with a wide range of restaurants and cafes serving delicious cuisine worldwide.
If you're a fan of sports, Birmingham has plenty to offer. You can catch a football game at Villa Park or St. Andrew's or head to Edgbaston Stadium to watch a cricket match. Birmingham is also home to the NEC, one of the UK's largest exhibition centres, which hosts various events throughout the year.
So, whether you're visiting for business or pleasure, enjoy your time in Birmingham and discover all these fantastic city offers.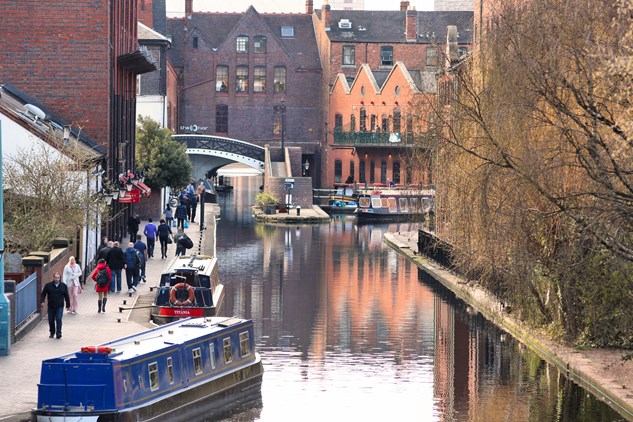 Historical Attractions
Aston Hall is a magnificent Jacobean mansion built in the 17th century and is one of Birmingham's most impressive historical buildings. Visitors can explore the beautifully preserved interiors and learn about the history of the hall and the families who lived there.
Soho House, a Georgian-era house, was once the home of Matthew Boulton, one of Birmingham's most famous industrialists. Today, visitors can explore the place and learn about Boulton's life and work, as well as his important role in the development of Birmingham.
Sarehole Mill is a historic mill that dates back to the 18th century and is once owned by J.R.R. Tolkien's aunt. Tolkien spent much of his childhood exploring the area around the mill, and it is said to have inspired many of the landscapes in his famous books.
Birmingham Cathedral is a beautiful cathedral that dates back to the 18th century and is one of Birmingham's most impressive religious buildings. Admire the stunning architecture and learn about the cathedral's history and its role in the city's life.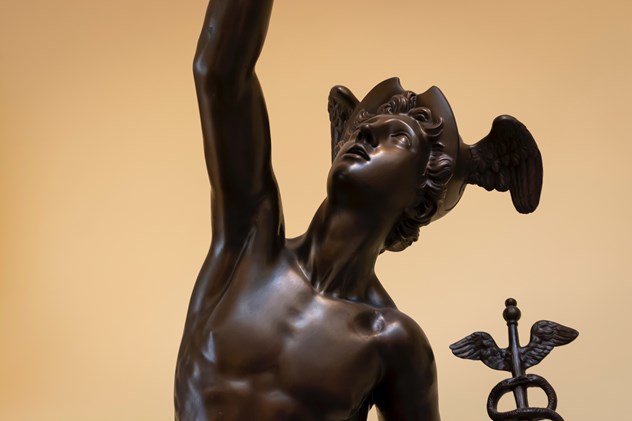 Museums and Art
Birmingham Museum and Art Gallery is an impressive museum and gallery, home to a vast collection of art and artefacts, including works by some of the world's most famous artists. Highlights include the Staffordshire Hoard, the most extensive collection of Anglo-Saxon gold and silver ever found, and the Waterhall Gallery of Modern and Contemporary Art.
The Ikon Gallery is a contemporary art gallery that showcases the work of established and emerging artists worldwide. Exhibitions change regularly, so there's always something new and exciting.
The Barber Institute of Fine Arts is a world-class art gallery on the University of Birmingham campus. It features an impressive collection of European art, including works by Botticelli, Rubens, and Monet.
Thinktank is Birmingham's award-winning science museum and is packed with interactive exhibits and hands-on displays that explore everything from space travel to the human body.
The Pen Museum uniquely tells the story of Birmingham's famous pen-making industry, with exhibits that showcase everything from quills and inkwells to modern fountain pens.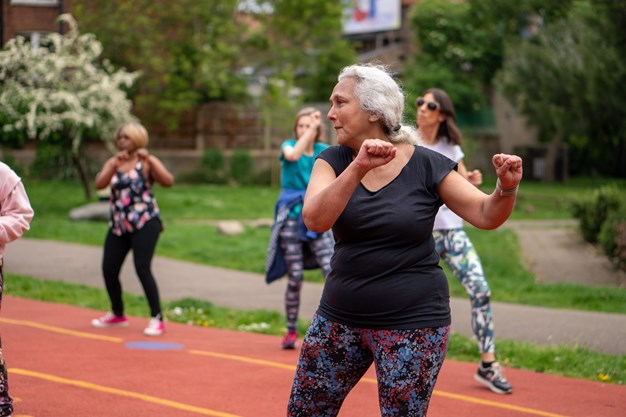 Stay Fit
Birmingham has several beautiful parks and green spaces perfect for outdoor exercise. Cannon Hill Park, Lickey Hills Country Park, and Sutton Park are popular parks in the city where you can enjoy jogging, cycling, or walking.
Join a Gym. Birmingham has a range of gyms and fitness centres that offer a variety of exercise classes, including yoga, Pilates, and aerobics. Many gyms also have personal trainers to help you design a workout plan tailored to your needs.
Try Outdoor Activities. Birmingham has many opportunities for outdoor activities such as hiking, climbing, and even outdoor swimming. The city is surrounded by beautiful countryside, including the Peak District National Park, an excellent place for outdoor enthusiasts.
Use the Cycle Routes. Birmingham has an extensive network of cycle routes, including dedicated cycle lanes, so cycling is a great way to stay fit and explore the city simultaneously.
Join Sports Clubs. Birmingham has a wide range of sports clubs, including football, rugby, cricket, and tennis clubs. Joining a sports club is a great way to meet new people while also staying fit and active.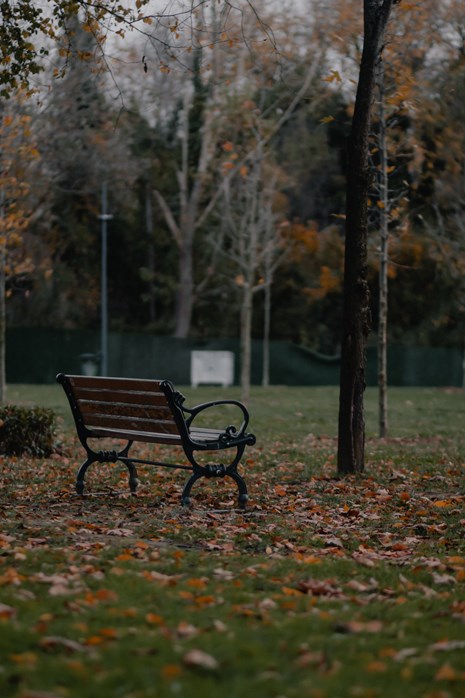 Parks 
Birmingham parks are worth exploring during a visit. Enjoy a peaceful escape from the city's hustle and bustle. Visitors can enjoy scenic views, lush greenery, and peaceful waterways. Some of Birmingham's parks have significant cultural and historical value. For example, the Birmingham Civil Rights Institute is located near Kelly Ingram Park, a site for several civil rights demonstrations. Birmingham's parks are also often the site of community events, such as concerts, festivals, and other gatherings. Visiting a park during an event can provide a unique and memorable experience.
Some parks worth adding to your itinerary: 
Cannon Hill Park: This large park in the Edgbaston area of the city offers a variety of activities, including a boating lake, mini-golf, tennis courts, and a large playground. The park is also home to the Midlands Arts Centre (MAC), which hosts a variety of arts and cultural events throughout the year.
Sutton Park: This vast park covers over 2,400 acres and is one of the largest urban parks in Europe. Visitors can enjoy hiking, cycling, or horse riding and wildlife watching and fishing in the park's many lakes.
Winterbourne House and Garden: This stunning Edwardian house is surrounded by seven acres of beautiful gardens, including a Japanese garden, a woodland walk, and a herb garden. The gardens are open to the public year-round and offer a peaceful retreat from the city.
Lickey Hills Country Park: Located just south of Birmingham, this country park offers panoramic views of the city and the surrounding countryside. Visitors can enjoy walking, cycling, or horse riding on the many trails through the park or explore the park's ancient woodlands and open grasslands.
Eastside City Park: This newly developed park is located in the heart of the city and features a large central fountain, a children's play area, and a range of artworks and sculptures.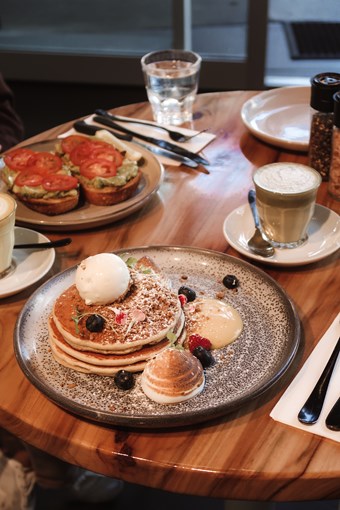 Casual Cafes, Coffee & Brunch
Birmingham's casual cafes, coffee shops, and brunch spots offer a relaxing and enjoyable way to start your day, catch up with friends, or simply indulge in delicious food and drinks.
Yorks Cafe & Coffee Roasters: This popular cafe in the city centre is known for its delicious coffee and brunch options. The menu includes classics such as avocado toast and eggs benedict and more innovative dishes like shakshuka and Korean fried chicken waffles.
Wayland's Yard: This trendy cafe in the city centre serves a range of brunch options, including sourdough toast with toppings like smoked salmon and cream cheese or poached eggs with chorizo and sweet potato hash.
200 Degrees Coffee Shop: This stylish coffee shop has several locations across the city, serving up freshly roasted coffee and a range of sweet and savoury pastries. The brunch menu includes dishes like smoked salmon bagels and breakfast burritos.
Saint Kitchen: This charming cafe in the Jewellery Quarter offers a range of brunch options, from classic breakfast sandwiches to more inventive dishes like blueberry and ricotta pancakes with honeycomb butter.
Medicine Bakery: This artisan bakery and cafe is in the heart of the city centre and offers a range of brunch options, including sourdough toast with avocado and poached eggs or chorizo and halloumi.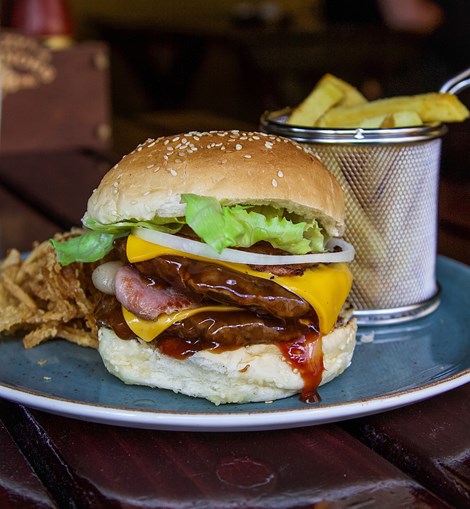 Quirky Eateries & Bars
Birmingham has a vibrant food and drink scene, with plenty of quirky eateries and bars to explore. Here are some of the top spots to check out if you're looking for something a little different:
The Wilderness: This unique restaurant in the city centre serves inventive tasting menus focusing on locally-sourced, seasonal ingredients. The menu frequently changes, so you can always expect something new and exciting.
The Jekyll and Hyde: This quirky bar in the city centre is inspired by Robert Louis Stevenson's famous novel and features a range of cocktails named after characters from the book. The bar also serves up a range of comfort food, including loaded fries and nachos.
The Mockingbird Cinema and Kitchen: This independent cinema in the Custard Factory district is also home to a bar and restaurant, serving a range of classic dishes with a twist, like loaded hot dogs and gourmet burgers.
The Church Inn: This historic pub in the Jewellery Quarter is housed in a converted church and features a range of real ales and craft beers. The pub also serves up classic pub grub with a twist, including burgers topped with pulled pork and mac and cheese.
The Victoria: This popular pub in the city centre is known for its quirky decor and live music nights. The pub serves up a range of craft beers, real ales, and classic pub dishes like fish and chips and steak and ale pie.
Birmingham offers something for everyone. With its friendly locals, welcoming atmosphere, and endless opportunities for exploration, Birmingham is a must-visit destination.