Explore Swindon 
114.72 km outside of London is Wiltshire's biggest town, Swindon. A hub of vibrant art, culture, and bustling entertainment scenes. Surrounded by wonderful countryside, Swindon is ideal for a weekend break or a little staycation. 
Until 1841 Swindon was a small market town, today, the original settlement is known as Old Town and is filled with locally owned businesses. Old Town boasts quaint restaurants, cafes, bars, and pubs ready to be experienced!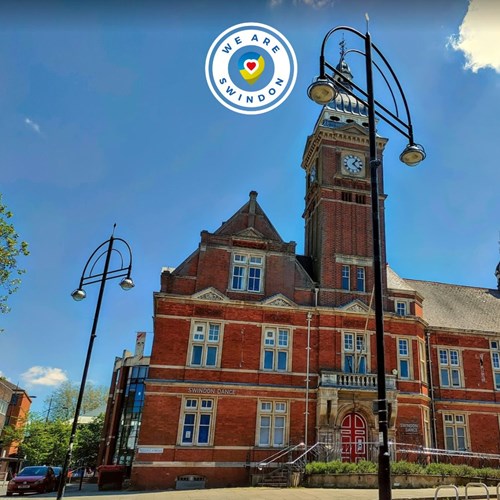 In the 19th and 20th centuries, Swindon played a central part in the British railway system. Which now adds to the rich heritage of modern-day Swindon. Named among the safest places to live in the UK, there is much to do and see in Swindon. 
What to see in Swindon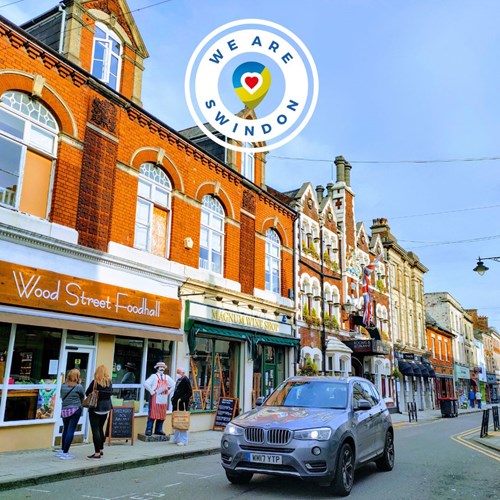 Things to do in Swindon 
Shop 'til you drop. If you love shopping, you will love Swindon Designer Outlet. One of the largest coveted designer outlets in Europe, Swindon Designer Outlet is sure to have something for everyone! Whether you prefer to browse or to take advantage of all the deals, this premium shopping centre is a great place to spend the day.  
If the dramatic arts are more your thing, check out the Wyvern Theatre. 
A 635-seat venue that hosts musicals, comedies, plays and gigs,  
Wyvern Theatre was first opened in September 1971 by her Majesty the Queen and His Royal Highness Prince Phillip. Over forty years later, it continues to entertain local audiences with various productions. 
Looking for a great family day out? Spend the day at Roves Farm. Explore the farm on a tractor ride or sit back and relax with a slice of homemade cake while the kids see the sights and sounds of a working farm and experience hands-on farming activities with friendly animals. 
Feel the beat with live entertainment at the MECA (Music Entertainment Cultural Arena). Swindon is a hub for local musical talent, so get grooving already. 
Explore your adventurous side with Swindon's premiere climbing & bouldering centre, Rockstar Climbing. The centre boasts over 600 square meters of state-of-the-art climbing activities and offers safe and exhilarating climbing experiences. 
Take a beautiful lakeside stroll or an exhilarating day of water sports at The Cotswold Water Park. Set in 40 square miles of Wiltshire and Gloucestershire countryside, this unique area of over 150 lakes is known as the Cotswold Water Park. There is a little something for everyone. 
Local Swindon resident and founder of We Are Swindon, Michelle Jones, lets us in on a hidden gem less than a ten-minute walk from Swindon town centre; Queen's Park. ". It has two small lakes and is the perfect spot to sit on a bench, listen to the water fountain and watch the many ducks go about their business. Lots of family-friendly events take place here during the warmer months. Look out for the gorilla statue, nestled in some bushes between the lakes."
Eating & Drinking in Swindon.  
There is no shortage of quality restaurants and pubs in Swindon. Enjoy the ambience of traditional English and Irish pubs and Chinese and Indian restaurants with stylish wine and cocktail bars.  
Eat up:

 
Whether you're on the hunt for a light lunch or a decadent evening dinner, these are our favourite restaurants in Swindon to visit. Get your taste buds ready!   
Michelle recommends trying Nepalese restaurant MoMo King, a family-run Himalayan restaurant located in the Swindon town centre. "It's not the biggest of places to dine, but the food is delicious, the value is brilliant (a lot of food not overpriced), it's extremely clean, and the service is spot on. I visited it a lot with my family and friends. "
Drink up:

 
Locals advise you to head out of town into the countryside for excellent pubs. However, several of the more popular pubs are: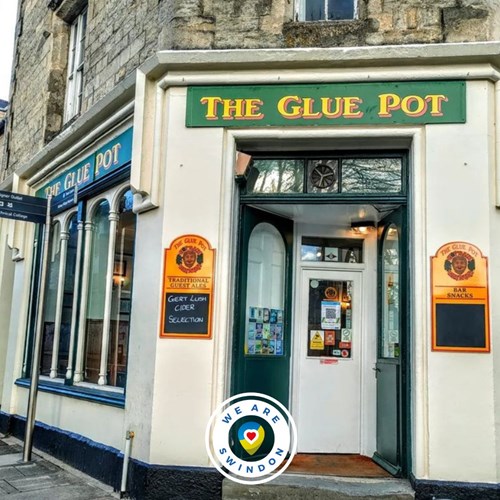 Getting around in Swindon

 
Choosing how to get around in Swindon is vital, especially when you have so much to see and do.  
On foot 
Swindon town centre is ideal for pedestrians. Moving around on foot is great if you plan to explore the town centre, Old Town and the Great Western Designer Outlet Village, the Orbital Retail Park, and the Shaw Ridge Leisure Park & West Swindon Shopping Centre.  
By bus 
Swindon has an extensive local bus network, not to mention the cost-effectiveness! So why not take advantage? Swindon bus services offer a wide range of tickets and day pass to ensure passengers get the most from their services. Their single and return tickets are highly affordable if it's a quick, once-off trip. 
Via bicycle 
Fancy pedalling through majestic hills with some challenging climbs to epic viewpoints? Swindon's bike paths are its best-kept secret! Swindon has extensive support for bikes, with paths following major roads which split between pedestrians and cycle lanes. So what are you waiting for? Pump up those tires! 
In a car  
With car hire from Swindon, you can easily experience the city and its picturesque surroundings. Choose a vehicle to suit your needs. With car hire, you can also enjoy the independence and freedom to move on your own time.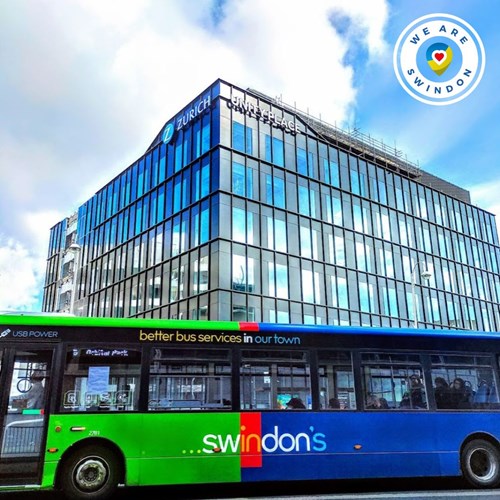 Sleep in Swindon
Whether you visit for business or pleasure, finding accommodation in Swindon is a breeze. Swindon is home to major hotel chains, including DoubleTree by Hilton, Jurys Inn, Marriott and Holiday Inn. If you'd prefer to stay somewhere less formal or are travelling with a family and need more space, why not book a service apartment? 
Besides having lots more space, a service apartment is perfect for the home away from home feel. You can enjoy cooking your meals and the freedom to come and go. This flexibility doesn't have to cost you the experience, as you can enjoy hotel-like amenities such as cleaning, maintenance, and staffed service. 
What are you waiting for? Book your stay at Swindon NOW!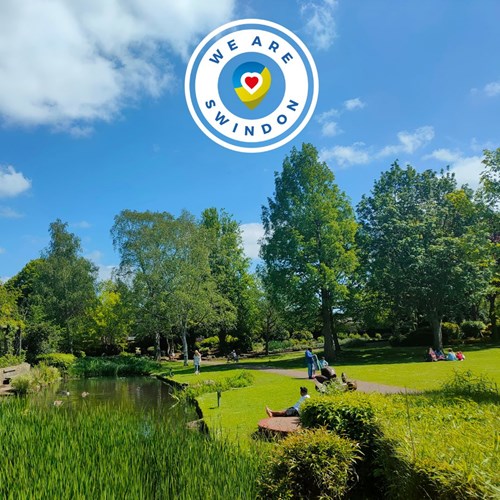 We Are Swindon and its charity hub
We Are Swindon is an online campaign Michelle Jones founded seven years ago to promote a #PositiveSwindon. She runs and funds it with support from her family. We Are Swindon has no affiliation with any organisations. They aim to tell people how great Swindon is, challenge the perceptions and promote charities that help the people of Swindon 
www.weareswindon.co.uk/swindons-charity-hub