Travel Guide to Aberdeen
Welcome to the city of Aberdeen, the third largest city in Scotland, known as the 'Granite City' due to its historical production of granite and its landscape of grey stone buildings. Aberdeen has a variety of activities and landmarks to explore on your next stay.
Hidden Gems in Aberdeen
Old Aberdeen
If you are a fan of history and culture, Old Aberdeen is the spot to visit. With cobbled streets running through the heart of the area, go back in time as you explore a range of historic sites including Kings College, Seaton Park and visit the Cruickshank Botanic Garden.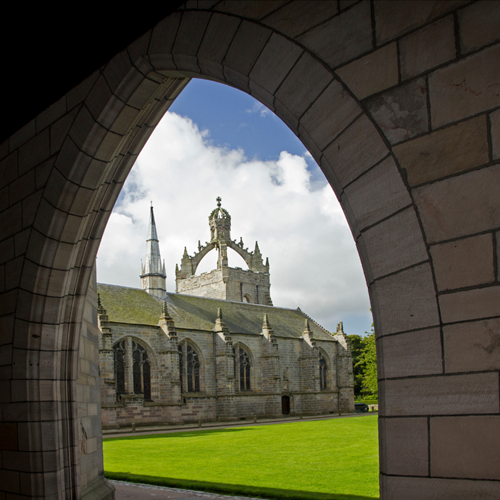 St Machar's Cathedral
One of Aberdeen's most striking pieces of architecture, located to the North of the city, St Machar's Cathedral is truly breathtaking. Dating as far back as the 12th century it continues to be a place of worship today. The surrounding area is known as The Chanonry and provides a photogenic scene of the cobbled streets where the clergy used to live.
City of Aberdeen Gin Distillery & Gin School
Hidden within a historic railway arch, take advantage of this hidden gem located in the heart of the city. This is Aberdeen's first distillery to open after nearly 80 years with the aim of revitalizing Aberdeen's lost distilling history. It has also become the first Gin School in Aberdeen! Don't miss out on this opportunity to not only get a tour of the distillery but also to craft your own gin.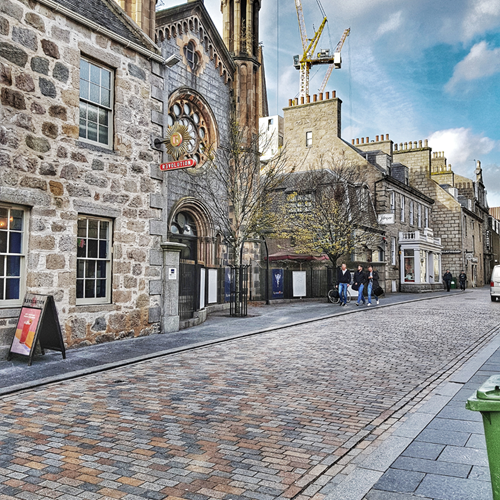 Johnston Gardens
If you love Japanese culture, you will enjoy the serene walk around Johnston Gardens.  The impressive garden is located within the city with streams, waterfalls, ponds, rockeries with colourful blooming flowers and a picturesque bridge.
Dolphin Spotting
Aberdeen is known for its strong connection with the North Sea and provides a great opportunity to spot dolphins! Visit Aberdeen's harbour, where you can take a boat ride out to sea and get your chance to spot some dolphins up close in their natural habitat.
Popular Places to Dine in Aberdeen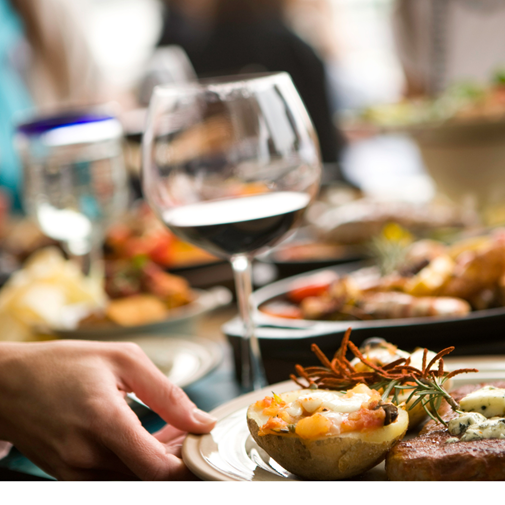 Aberdeen has a wide variety of cuisines and a selection of different dining experiences. Below are some of the most popular dining destinations in Aberdeen to try.
Monsoona Healthy Indian Cuisine – Healthy, authentic tasting Indian cuisine.
Cafe Boheme – A collaboration of French and Scottish cooking.
Mi Amore – Traditional Italian fare.
Revolution – Cocktail bar and restaurant serving British food.
The Marcliffe – A showcase of some of Scotland's finest products, including locally sourced ingredients.
Our Aberdeen Aparthotel
Are you still searching for accommodation in Aberdeen? Why not check out our newly opened serviced apartments in Aberdeen?
Our charming and cosy studio apartments, create the perfect urban retreat for those seeking a modern and convenient place to stay. Situated in a prime location, on its doorstep there are the shops, restaurants, and cafes of Castlegate, and you can also treat yourself at Union Square, a bustling shopping centre with high-street stores, boutiques, and dining options. The surrounding area features granite buildings which made the city famous, including impressive structures such as Cowdray Hall and Aberdeen Art Gallery. Also, some of the city's best-known green spaces including Union Terrace Gardens which is situated opposite the aparthotel building.