The Ultimate Guide to Brentford Travel
Brentford is a suburban town in West London known for its scenic parks, historic attractions and vibrant culture. Whether visiting for a day or planning to stay for a while, there are several ways to get around Brentford and explore the local area. In this guide, you'll find some handy information on the local site to help you navigate your way and have the best stay!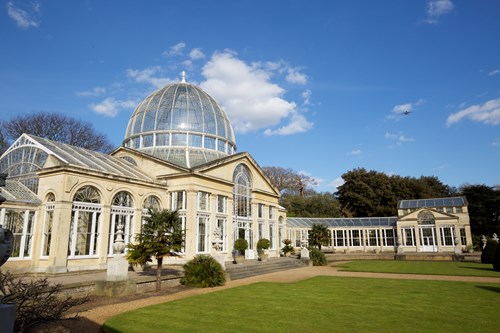 Historic Attractions
Brentford has a rich history dating back to the Middle Ages. Some of the historical attractions in Brentford include.
Discover the UNESCO World Heritage site with over 50 000 living plants. Stroll through the winding gardens and Temperate House, the world's largest Victorian glasshouse.   
For over 400 years, Syon House has been the London home of the Dukes of Northumberland. Explore the enchanting estate steeped in history and adorned with art within its great walls.  
Visit the spectacular mansion surrounded by gardens, parks, and farmland in the heart of West London.
These attractions offer a glimpse into the rich history of Brentford and are a great way to learn about the town's past.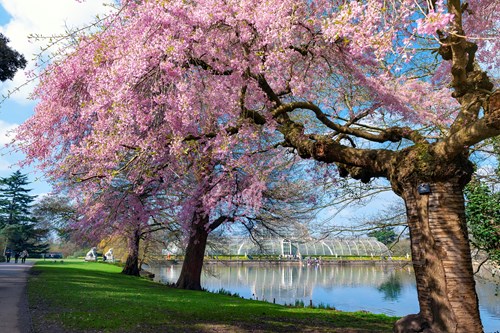 Museums and Art
While Brentford may not have as many museums as central London, there are still some fantastic art museums worth visiting: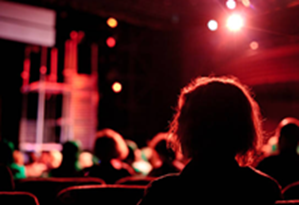 Located at the East Stand at Twickenham Stadium, the Rugby Football Union has exhibited memorabilia since 1979. Discover the heritage and culture of rugby from around the world.   
Founded over 50 years ago, the museum houses a collection of working instruments and interactive exhibits that tell the story of how humans have recorded and reproduced music over the centuries.  
Enjoy great entertainment from the latest Hollywood blockbusters or a stage performance by local performers and artists.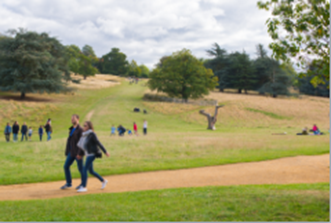 Stay Fit
Staying fit is important for both physical and mental well-being, and there are several options for staying active while travelling in Brentford:
Brentford Fountain Leisure Centre 
Run, cycle, swim or pump some weights get the local gym, so there is no need to neglect your fitness routine.
This historic public park was created in 1924 and comprised an area of 11.36 hectares surrounding the manor house. Enjoy the wide-open spaces with a walk, run or picnic.
One of the eight Royal Parks, Richmond Park is a National Nature Reserve with wide open spaces, grasslands, and deer herds. Walk, run, or cycle your way through the great outdoors.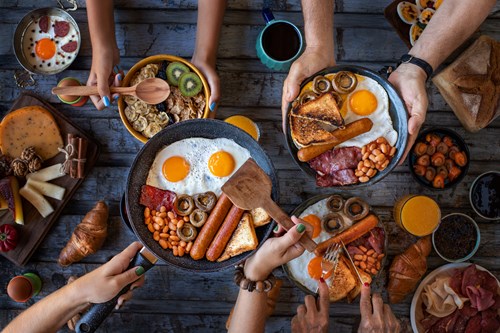 Casual Cafes, Coffee & Brunch
Whether you're in the mood for a latte, a full brunch spread, or something in between, Brentford has plenty of options for a casual cafe or coffee stop.
Located right here on the grounds of Brentford by Charles Hope, you'll find the perfect place for your morning caffeine fix and some delicious breakfast offerings.
Feel inspired by the lush green surroundings of this popular café. Enjoy all-day breakfast, lunch, and speciality coffee.
Food is based on the Farm to Table concept, except for seasonal organic ingredients and daily specials.
Quirky Eateries & Bars
While at it, why not check out these unique eateries and bars that offer a fun and quirky dining experience with a range of drinks and menu options to choose from?
With 14 keg lines, five real ales, three real ciders, over 50 canned beverages, an extensive wine list, and an in-house brewery, there's something for everyone at this not-so-traditional English pub.
End all food cravings at this American-style diner offering burgers, nachos, steaks, wings and much more.
The décor in this Thai restaurant is unique, resembles that of a Mad Hatter's Tea Party, and is beloved by locals and visitors alike.
Whether you're interested in history, nature, or food and drink, Brentford offers a range of options for tourists visiting the area.